Exclusive From Arsene Wenger: Why I Didn't Sign Hazard
10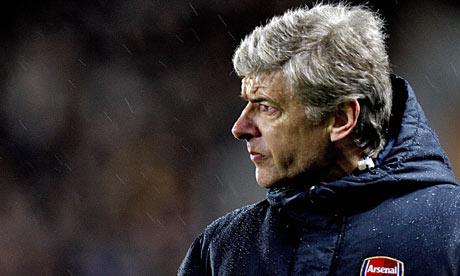 Why I didn't Sign Hazard
"You should know that each season, it is imperative to show a profit of between fifteen and twenty million pounds," said Wenger.
"I would add that the purpose of a coach is to always buy at a price he sees fit.
"Hazard has what it takes to play for a top-level club, and Arsenal are a top-level club." Wenger (Feb. 2012)
Or in Simpler Terms
"I didn't sign Hazard because
when I could, I stalled,
when I Wanted to, The Board stalled
When I needed to, I couldn't afford him"
You could replace Hazard with Yaya Toure, Zlatan Ibrahimovic, Phil Jones, Mata, C.Ronaldo, Wayne Rooney,  David Villa and many more and you would still be Spot on.
The truth is, when Arsene decides on a player (I.e The player is within Arsenal's Range) he gets his business done early enough. Notable Examples are Sagna, Eduardo Da Silva, Nasri, Vermaelen, Koscienly, Chamakh, Carl Jerkinson, Gervinho and Podolski.
Arsenal Fans could cry all they want but Arsene and the Board share equal responsibility for our transfer dealings.
If Arsene had signed Phil Jones in January 2011 instead of monitoring him, he would have been an Arsenal player. If Arsene had signed Yaya Toure earlier he wouldn't have gone to Barca. Sometimes Arsene takes too much time all in the name of "He's a player we are closely monitoring although there is no movement from us at the moment" we would have a better squad.
At the moment
Arsenal can't compete with any of the UCL clubs in terms of wages even if we were able to match the quoted Transfer fee. This means we have a very slim chance of signing a player they are also interested in.
Reasons
Arsenal haven't won a trophy for quite some time
Arsenal have lost the monopoly of "Attractive Football"
Footballers are more Money oriented and Arsenal have stuck to the "Right" principles
So what do we offer?
Stability-A long term manager
A 60,000 capacity stadium
Good Team Atmosphere
A Large Fan Base
All a player sees in this offer is Career Advancement. Many would just use Arsenal as a stepping stone. (Adebayor, Hleb, Nasri, Fabregas are perfect examples). Even if we sign E.Hazard he would soon join the growing list.
If we want to sign our First choice Targets & committed players, we would need a new approach to how we conduct our Transfers.
Things have changed, you don't use a typewriter to post a tweet. Real Madrid has Zizou, he attracted R.Varane & he helps in persuading players to join the club, same with P.Vieira, he assisted Man City with French Recruits, Ex-Arsenal Players & many other. Vieira should be at Arsenal Instead, although we have got enough French Influence in Arsene Wenger,  it could be D. Bergkamp, David Seaman, Robert Pires, Tony Adams, T. Henry (When He Retires). If we can't compete with Chelsea or Man City's wages they can't compete with our number of Legends either
We also need to be more pro active in our Transfer dealings, once a player is identified, Take a Leap of Faith and Conclude the deal. (Not every kid Barca invested in made it to their First team but those that did were worth it)
Every Arsenal Fan knows Mata & Hazard made the right choice choosing London, the only issue is that they are in the wrong club. They should be together at Arsenal not at Chelsea. Now we hope Vertonghen  doesn't join Bale, Modric & Van dar Vaart at Spurs and Y.M'vila doesn't join Ricky Alvarez at Inter.
In Arsene We Trust
Follow me on twitter @TheBiigFan.